Residential Painting – McKinney, TX
No Project Is Too Large or Small
With every project, we at Platinum Painting of McKinney go out of our way to treat our customers like family and their homes with respect. From beginning to end, our team makes every step of the residential painting process as smooth as possible and wants to ensure your complete satisfaction. Our company was built on this principle, and it still applies today! Read on to learn more about how Platinum Painting got started!
Why Choose Us:
Based in McKinney
Insured
Satisfaction Guarantee
Serving All of North Texas
Humble Beginnings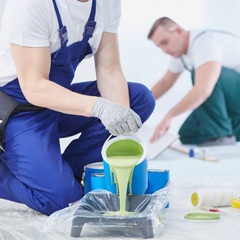 With years of experience working in the furniture business, Karl and Marjorie Pickens had become experts in the world of décor, color, and home aesthetics. When they made the switch to the painting industry, they found a perfect match for their customer service skills and opened Platinum Painting in late 2008, just two months after buying a house in Keller.
At that time, very few residential painting companies gave homeowners many choices other than paint color. Karl and Marjorie wanted to fix that by allowing customer to choose the quality of the materials and customize their home improvement project from start to finish. Because of their unique approach, we are able to provide personalized, accurate estimates and truly remarkable results.
Local Team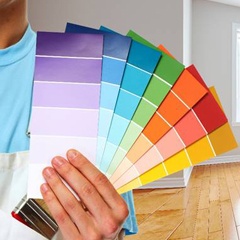 When we first started, our owners asked friends, family, neighbors, and even their wedding guests to put up Platinum Painting signs in their yards. Then over time, our company accrued more and more projects thanks to word-of-mouth recommendations from satisfied customers and to smart marketing strategies. In fact, about half of our business today still consists of customer referrals!
Inviting a group into your home for an improvement project takes a lot of trust on your part, and we don't take that lightly. We actively search the local community for qualified individuals, and each team member we handpick possesses a strong work ethic and a desire to continue improving. As a result, you can bet that our team will get the job done right without cutting corners. After all, we don't just work here in McKinney—we live here too and enjoy serving our neighbors.
Our Commitment to You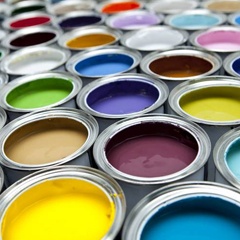 As one of the most prominent independently owned companies for residential painting in North Texas, Platinum Painting will always put your satisfaction first on our priority list. We've made thousands of design dreams a reality, and we know we can do the same for you!