Transform Your Brick Home from Drab to Unique
Boost Your Home's Curbside Appeal with Brick Painting
If you're a homeowner who isn't fond of the red or sand-colored brick that their house dawns, or you want to boost your home's curbside appeal with a fresh, modern coat of exterior paint, brick painting in McKinney may be a great option for you. It's cost-effective, simple, and you can choose whatever color you want to truly let your home showcase your personality and expression. Our team at Platinum Painting of McKinney can help guide you through the process to achieve the best, longest lasting results.
Why Choose Us:
Based in Mckinney
Insured
Satisfaction Guarantee
Serving All of North Texas
The Benefits of Painting Brick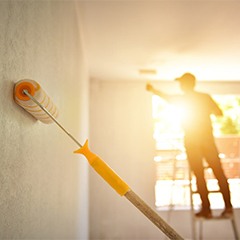 There are several advantages to painting brick that you'll be able to enjoy after your project is complete, including:
Driving up to a home that feels brand-new after work.
Protect outside building materials on your home to ensure they last longer.
Truly transformative results that are well worth the cost.
Painted brick can help make your home appear more modern, unique, creative, or any way that you want it to feel. Our team at Platinum Painting of McKinney will discuss exterior paint types and brands with you too, to help you make the best and longest-lasting decision when it comes to choosing your paint. Not to mention, because the paint creates a barrier between your brick and rain, beating UV rays, and other natural elements, you can expect it to last longer than it would without paint.
The Process of Having Your Brick Home Painted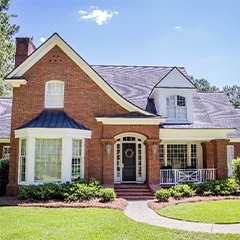 Our team at Platinum Painting of McKinney is incredibly thorough, knowledgeable, and skilled-- allowing the homeowners we help to sit back and enjoy the phenomenal, transformative results after the project is complete. We offer a satisfaction guarantee, so at the end of it all, you'll have a chance to do a final walkthrough and make sure that you're satisfied with the results. Here's what you can expect throughout the process up until that point:
If you're interested in painting the exterior of your home, don't hesitate to contact our friendly team to schedule a free in-home estimate!